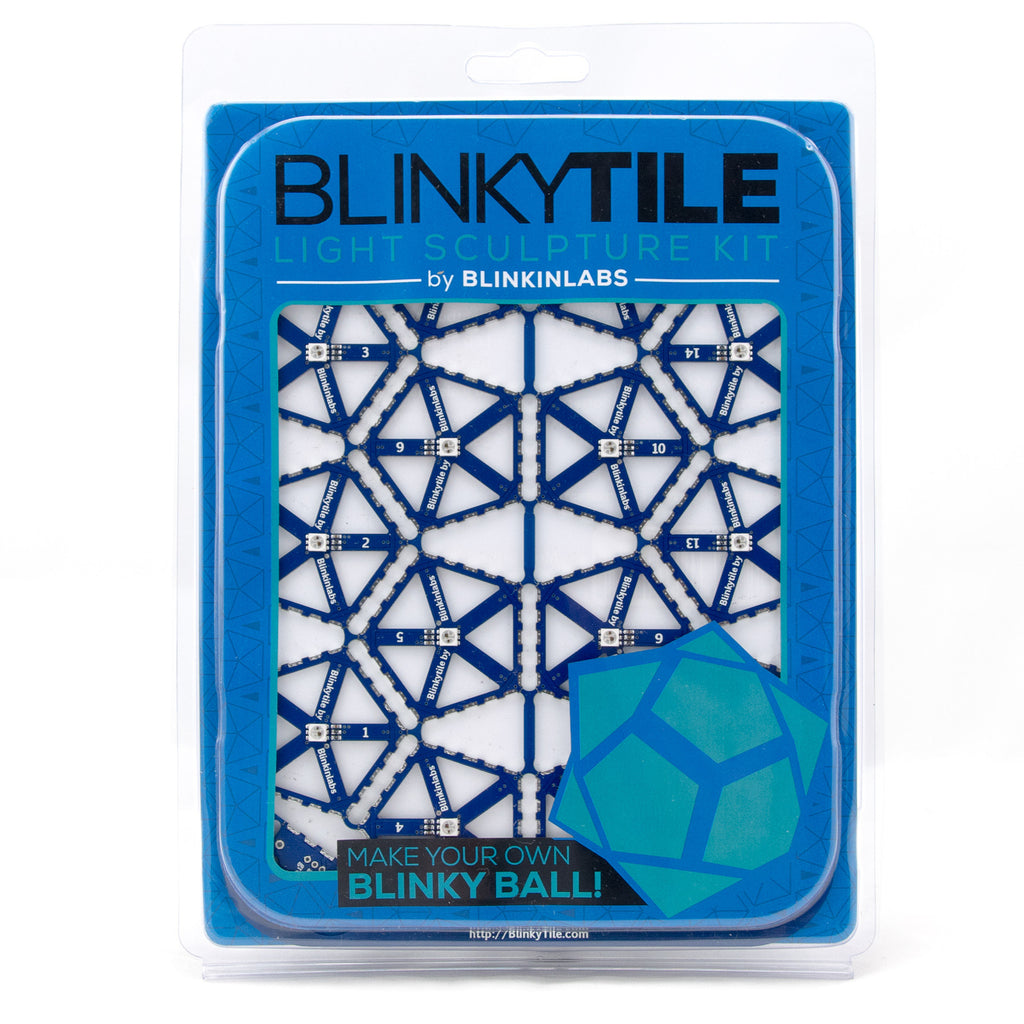 BlinkyTile Light Sculpture Kit
When we received our first batch of BlinkyTile prototypes, we were carried away by the visceral
experience of creating both shape and light at the same time. We've made a lot of cool projects since we created BlinkyTape last year, but this is without a doubt our favorite.
Each BlinkyTile has one individually controllable, multi-color LED, and the solder pads form both the physical and electrical connections between the lights. They can be soldered together to form any shape you can imagine. Recreate example designs, like our dodecahedron lamp or ring light, or set out on your own to build something amazing and unique!
Each set of BlinkyTiles comes with a controller programmed with several special light animation modes to make your project look awesome. But it's not a one-trick pony: this controller will also connect to pattern editor software that allows you to easily make your own animations in a simple drawing program. Our software will even let you create sound-reactive sculptures!
For more info and to get started with your BlinkyTile visit: http://blinkytile.com
Features
Supports hundreds of individually-addressable tiles

Single USB connector for power and control - just like BlinkyTape!

Make patterns easily with the graphical pattern editor

Or program your own using your favorite programming language!

Each Tile contains one RGB LED

Open source hardware - for total control and infinite possibilities.
This kit contains:
PCB Panel with 14 BlinkyTiles

14 snap-in Light Diffusers

Lightbuddy LED controller

LED data cable

USB Cable