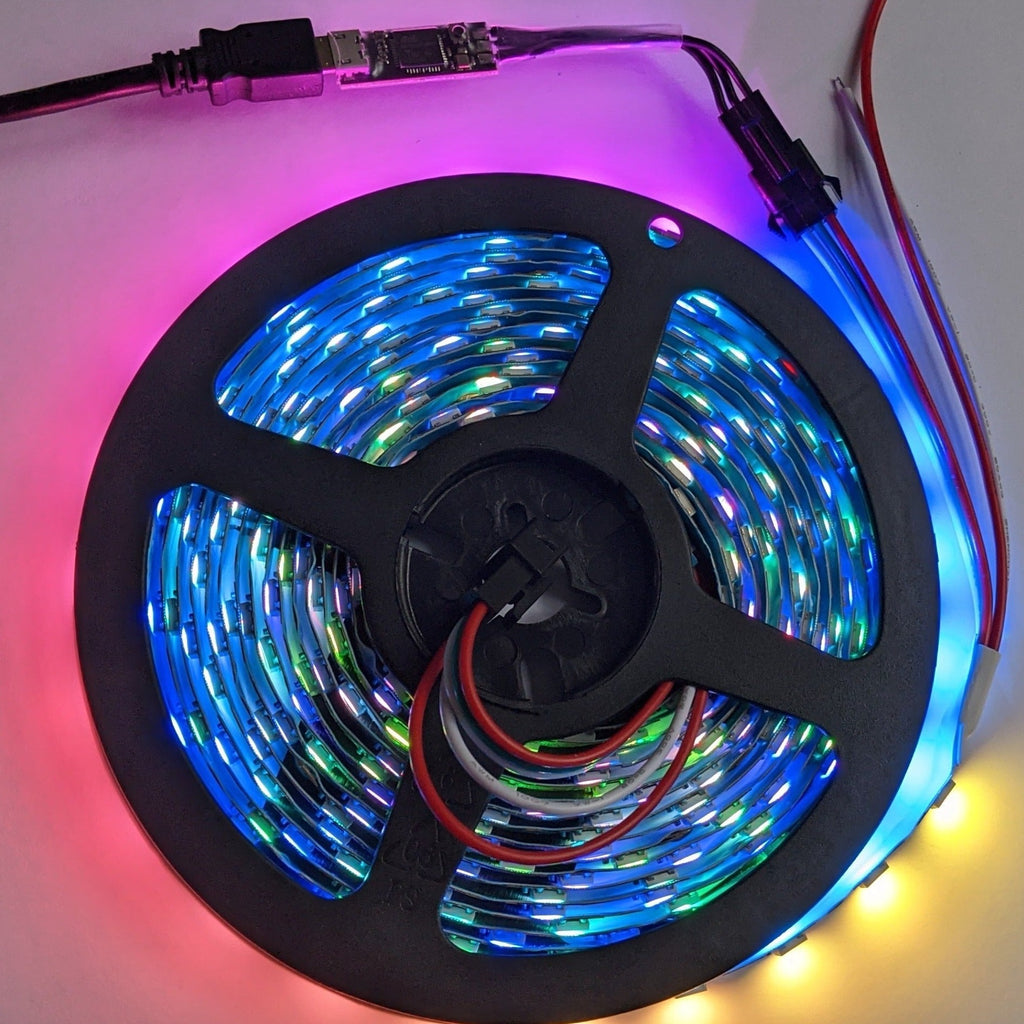 Flexible s-shape 'serpintine' digital LED strip,5meters
Presenting the most flexible full-color digital LED strip yet!
These s-shaped LED strips feature a thin, squiggly pattern between each LED. This enables them to be easily bent into curves or other shapes, while still staying flat.
Pair them with a BlinkyTape Controller and Pattern Paint to create an instant light show!

For examples of how to use them, see Honghong's Blinky Pentagon and LED photo frame tutorial.
Specifications:
PCB type: Flexible pcb, white color, 8mm wide, s-shape LED strip
Mounting: tape
Waterproof level: IP20 non-waterproof
Connector type: 3pin JST SM plugs connector is for data input and receptacle connector is for data output. Red cable is 5V, white cable is ground, green cable is for data input and output.
 LED spacing: 16mm.  60 full-color RGB LEDs per meter,5 meters length, total 300LEDs per strip
LED type: SK6812, 5050; 1.2KHz refresh rate for flicker-free lighting
Compatible with WS2812/neopixel protocol
There are GND/DIN/5V pads for every 3 LEDs on the strip. You can make your own shorter strip by cutting it.